Being in contact with other artists all around the world through social media I decided to present a few of them. Here is the first one to send me his answers to my interview questions: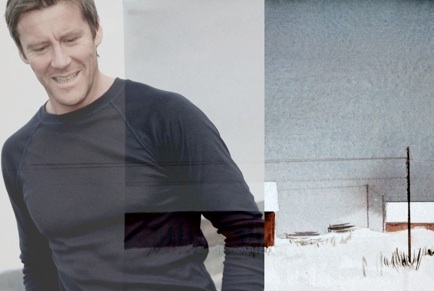 Please introduce yourself:
Morten W. Gjul, 36 years old,
from Inderøy, Norway.
Making watercolors, drawings and photos.
What is your definition of art?
For me art is not decoration. I try to digest all my inputs and put it paper or whatever. I think I try to reinforce what I have seen or lived through. Sometimes to please and sometimes to warn…
All down the road I know that I collect much collective history as I work on. The artist is the "free man" to stop and take the photo that others drive by, or paint the slope of rocks in the harsh winter weather when most people sit in front of the TV. That way I also keep track of my own moves and sort of hold fast time!
Art is the opposite of passtime; art is an attempt to hold time fast. To make death pass…..
Why have you become an artist?
Because I found that I have a certain talent and a lot to tell.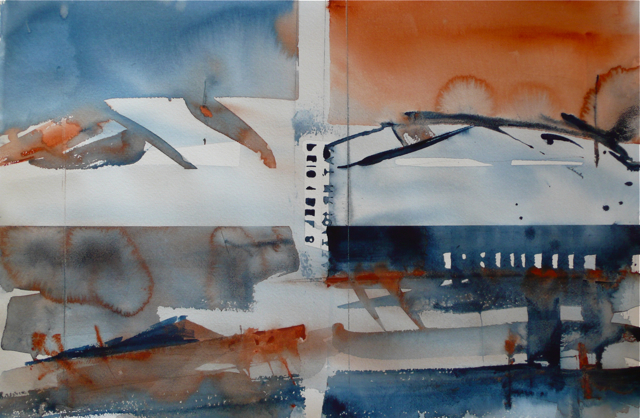 What is your favourite artwork of your own and why?
I think it is one of the paintings from the Iceland. They kept their secret long, and embraced many people even though they where so dark.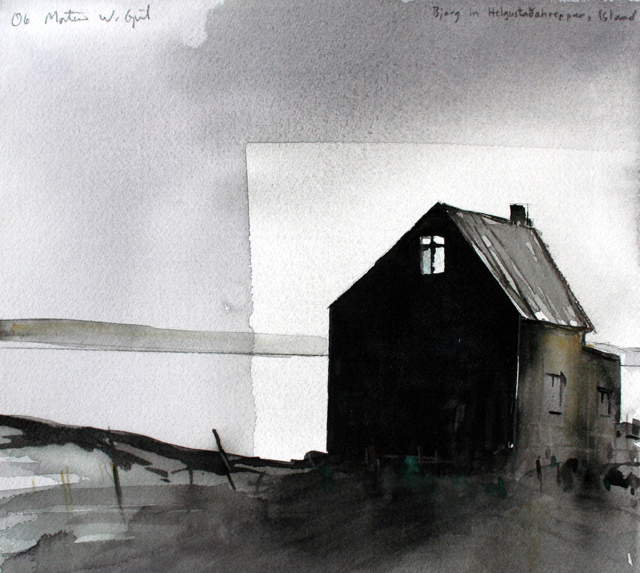 How do you work?
I have a way of painting-training called laborasjon. It is a way to get to know to a color. I don't only paint dots and splashes, but try to make something out of it. This way I get a very free hand when I bring it into real painting.
I often use a photo as a start, and then just improvise to make it end the way I want.
Who is your favourite artist?
Lars Lerin (Sweden)
What is your favourite material to work with and why?
Watercolor.
Because it can bring out the expressions closest to my mood.
Could you live without making art (and why/why not)?
I could live without making art. I actually think it would be easier for me, and those around me, to live without art. If I haven't got to know the process of creating artwork that is.
Now that I know, living without is not a possibility.
Where can others find you on the web?
They can start here, and follow the links on the page: http://www.mortengjul.no/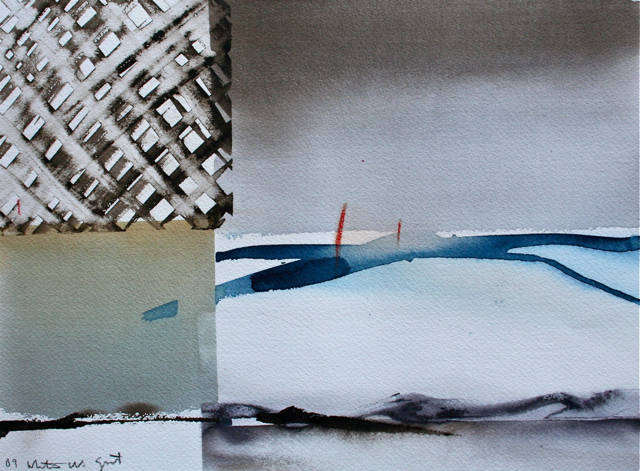 All images (c) Morten W. Gjul
Tusen takk, Morten, for this interview! 🙂