Being in contact with other artists all around the world through social media I decided to present a few of them. Here is another one from the USA whom I got to know on twitter: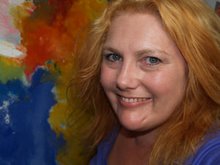 Please introduce yourself:
I am Robin Maria Pedrero, I live in Longwood Florida and was born in Norwich Connecticut on June 16, 1964.
The art I make is often inspired by nature and simple pleasures. I get caught in the beauty of the moment moving me to create a piece of art that is emotive and in estimate will stand through time. Charcoal, pastel, graphite, colored pencil, ink, acrylic or oil paint are utilized on various papers, wood, or canvas.
What is your definition of art?
Art, of course can be defined in so many ways being one of those questions where we can explore vast spectrums, yet to me art is creation. I make art; I create.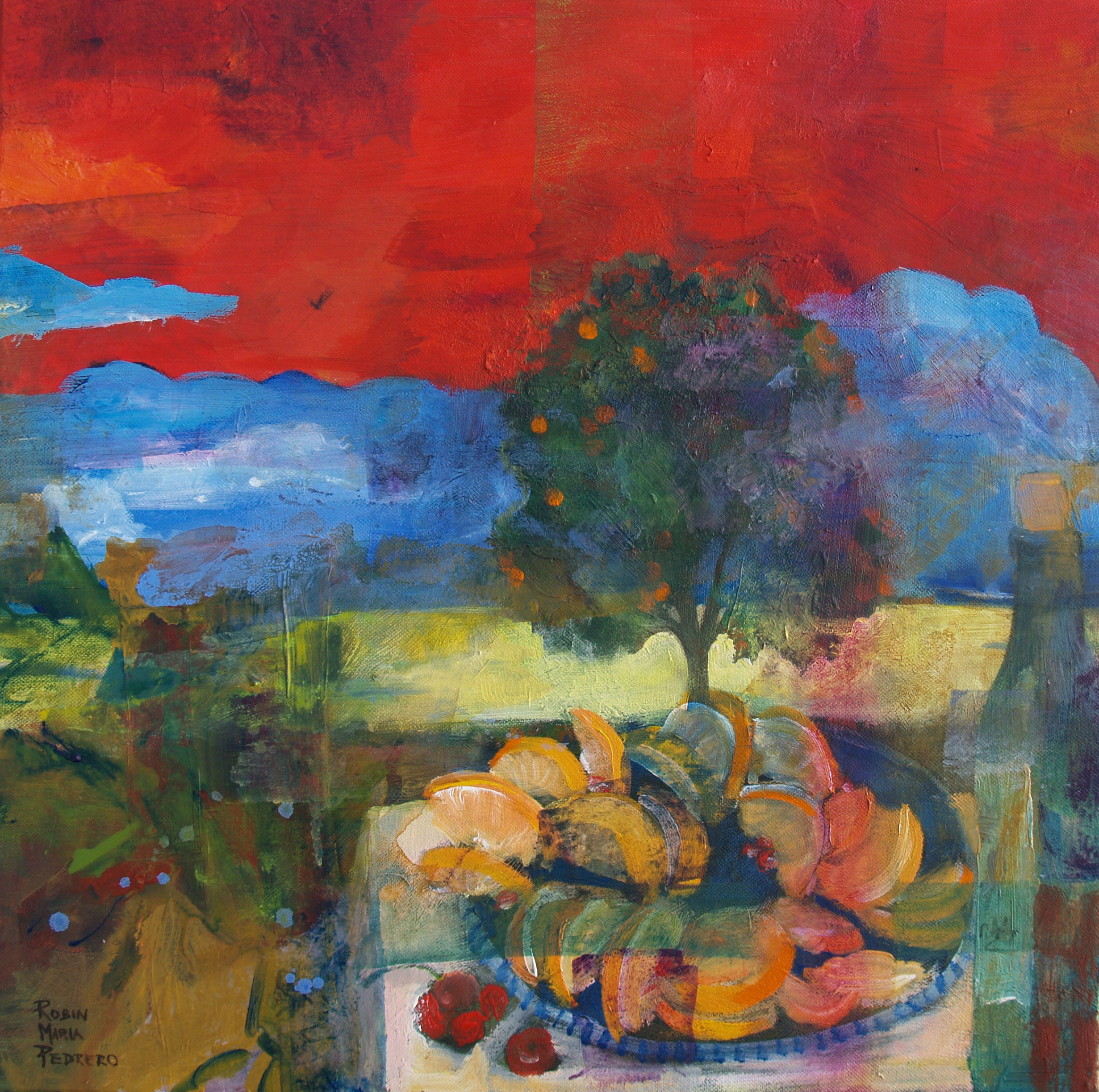 Why have you become an artist?
I believe being an artist is part of who I am. From childhood, I have been and will continue to be an artist. I must create, I am called to be an artist.
What is your favorite artwork of your own and why?
Favorites come and go as I am a working artist. My work evolves, then with expanded exhibitions and private collections, where it is out of my sight, my favor turns to that which is in front of me.
I have just returned from Connecticut to Florida following a very emotional time in my life with the loss of my father. I have taken comfort in a piece called "La Playa". It is both vibrant and serene.
While seated I often walk into this piece. I experience it entering into the sacred space between viewer and art, walking through the beach grasses, feet in the sparkling sand, hearing the crystal waves with the ocean scented breeze walking down the beach in the midst of tropical hills. It is calming, and the red, pale yellow and dark blue sky is pleasing to me.
Then I also experience "La Playa" as the artist who created it, knowing the lines, the marks, the exact brands and colors, the process in its creation. It's enlightening to answer this question at this time because in doing so I see I am using my art in much the same way that my collectors do.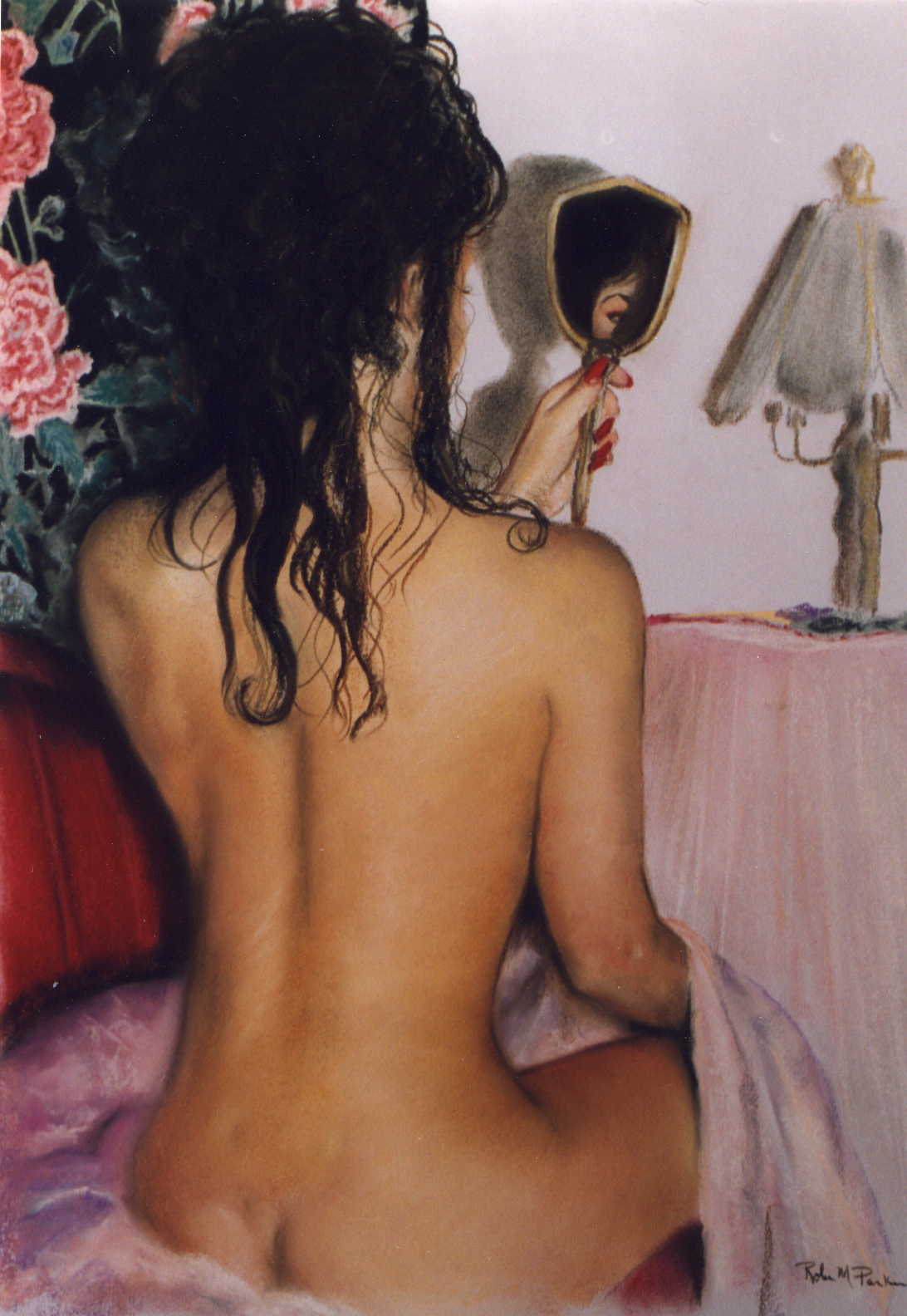 How do you work?
I work instinctively. The work begins internally and then is brought to the surface, literally. I am an avid photographer and sometimes use portions of my images as references. I like to work directly rarely using thumbnails or preliminary sketches, unless during portraiture.
When I am immersed in the creative process I cover the studio with 7 – 20 pieces in progress strewn on tables, easels, the wall and floor. Presently working in acrylics and mixed media I capture life and simple pleasures applying rhythmic patterns and geometrics in translucent layers. I personify nature through color and movement evoking moods of transition, strength, joy and serenity.
I use a symbolic visual language exploring the visible and invisible creating a commentary on relationships and thoughts. As I work the images can be unexpected flowing from gathered memories. Within the placed pigment I enhance my perceptions of faces, animals, cities or fauna to share them with viewers. Then I let the work be and come back to it with fresh eyes and work some more until finished. Repeat.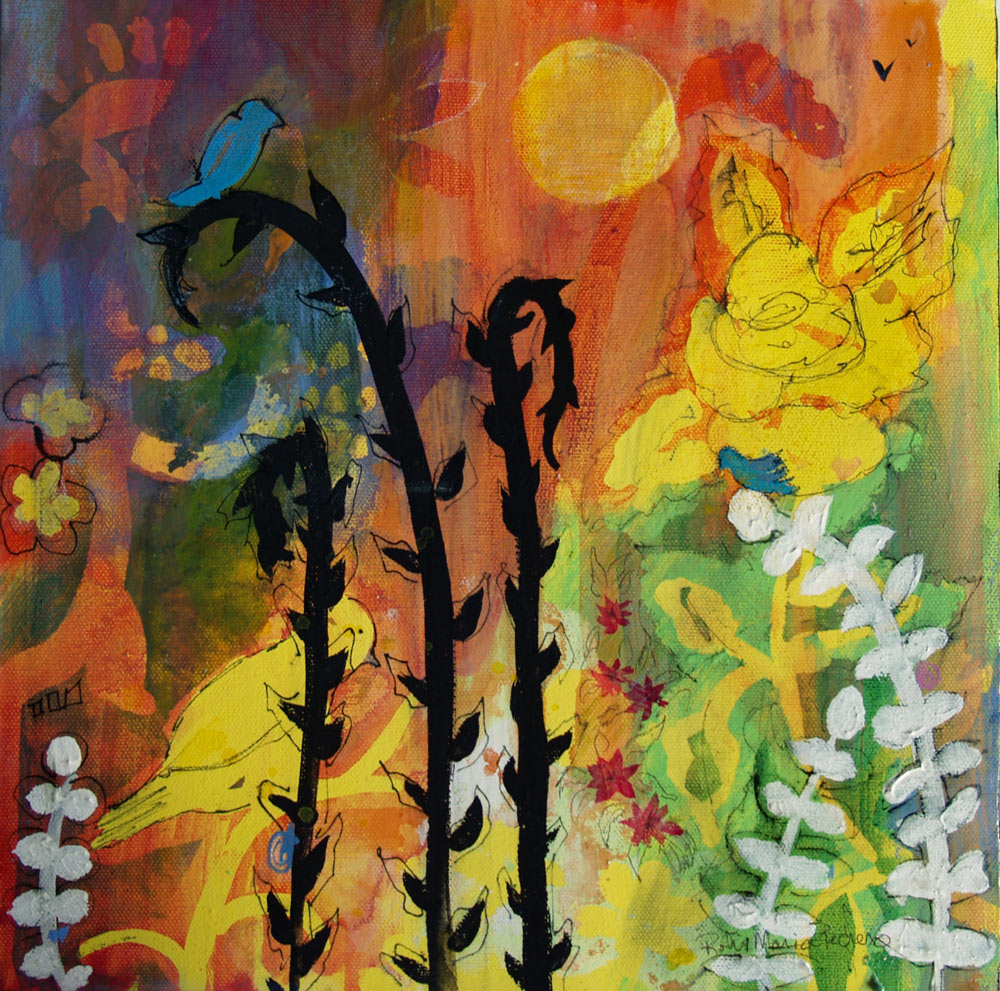 Who is your favorite artist?
Presently I take great delight in exploring the works of artists in some of the online venues I participate in like Etsy, 1000 markets and even twitter. I find new favorites there every day!
What is your favorite material to work with and why?
Presently I am working in mixed media favoring the translucent qualities of acrylics yet pastels are still most delicious.
Could you live without making art (and why/why not)?
Let's not think like that! If I must however my creative desires would show themselves in other fashions, albeit my definition of art is creation therefore, could anyone live without creating? No.

Where can others find you on the web?
Please follow, friend, or sign up for a newsletter, I make new art often, I have events, and give always!
My blog  http://pocketfullofcolors.blogspot.com/
Art, Exhibits, Bio  www.gallery523.com
Art for sale on Etsy http://RobinMariaPedrero.etsy.com
Art & Events Videos http://www.youtube.com/rmpastel
Books  & Calendars http://stores.lulu.com/robinmariapedrero
1000 markets http://www.1000markets.com/users/avisualjourney
Twitter http://twitter.com/robinpedrero
Flickr http://www.flickr.com/photos/robinmariapedrero/
Email me at:  arts@gallery523.com
All images (c) Robin Maria Pedrero
Thanks for the interview, Robin!