This time I'm presenting an artist I know from real life and of whom we have several paintings in our flat too. He is a friend of us and also a client of mine (I'm currently remaking and updating his website).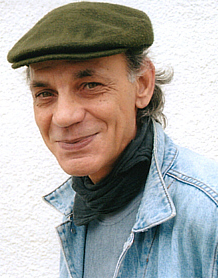 Please introduce yourself:
Renato Cardarello, 56 years old, living in Speyer/Germany, painter.
What is your definition of art?
To me, art is a form of communication, an act of opening towards others and a moment of honesty towards myself.
Why have you become an artist?
Simple answer: I haven't learned any profession and art has always been there as the only thing I have acccepted.
What is your favourite artwork of your own and why?
What a difficult question, like a trap. I'd say that those works of mine that I love the most are those I'm working on. Why? Because of the curiosity to find something new there.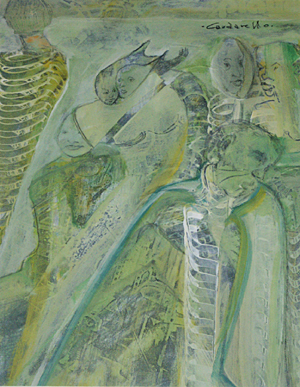 How do you work?
I'm doing free improvisation.
Who is your favourite artist?
One??? From the caves of Almeria to the caves of Lascaux, Modigliani, Matisse, expressionists, Beuys, Tapies, Basquat, etc. etc.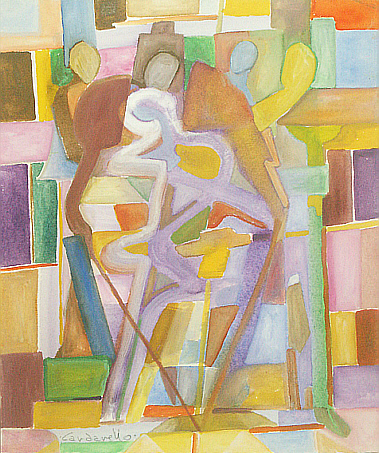 What is your favourite material to work with and why?
I like to work with cardboard, fabrics and acrylics, watercolors for the possibilities the liquid offers, the nuances, the multitude of possible associativity that comes from them.
Could you live without making art (and why/why not)?
If I could live without painting? Why should I do that? My life is without luxury and painting and music are my only treasures.
Where can others find you on the web?
www.cardarello.de (currently being remade/updated)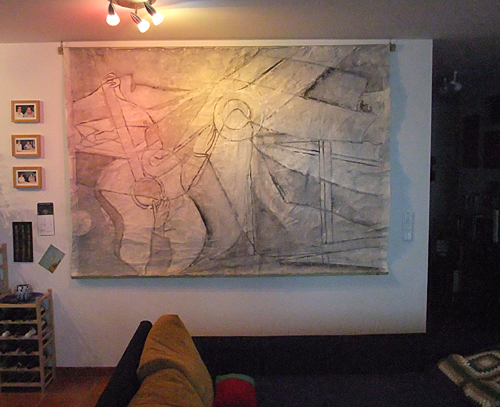 Images (c) Renato Cardarello/Annette Schwindt
Mille grazie per l'intervista, Renato!