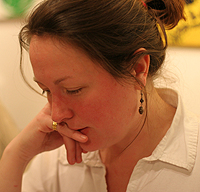 As some of you might have heard already, my friend Charlie is coming here soon for a painting week. We've already painted last time she was here. Well, she painted after I had introduced her to work with metal colors, rust an patina.
Unfortunately I didn't make photos while she was painting but only while she was discovering the boesner-catalogue. 😉
Her painting is now hanging in our living room: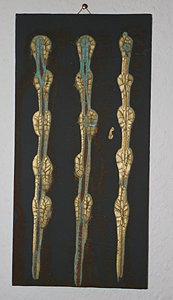 When my friends Mer and Joolz were here a few months later, they also painted here: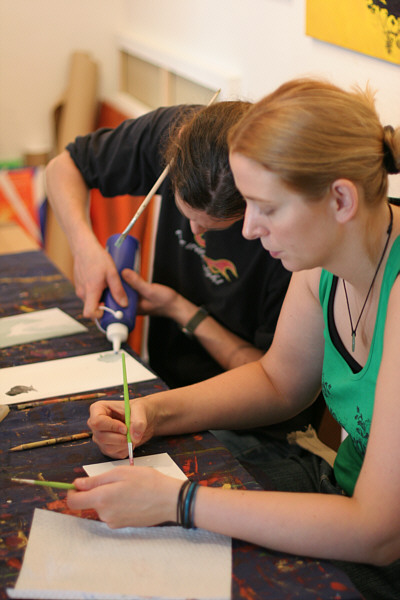 The results have remained here with us too: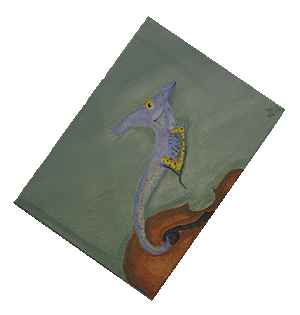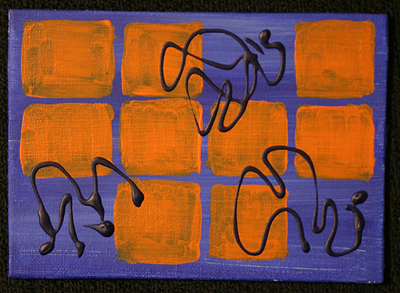 Any visitor in our flat is welcome to paint here with me too!