Day 3: Paint everywhere
Actually we would have loved to blog properly tonight but Charlie is already asleep and leaves me alone with the photos – which are mostly not of our art (as we've ben covered with paint and didn't want to ruin Charlie's new camera).  Most photos we took today are form our dinner at the Korean restaurant.
Today's paintings aren't finished yet anyway. So here's what we've achieved so far.
Charlie in the atelier (formerly our dining room) thinking hard about what to do next as she wasn't content with the way the purple extra pastous acrylics had come out…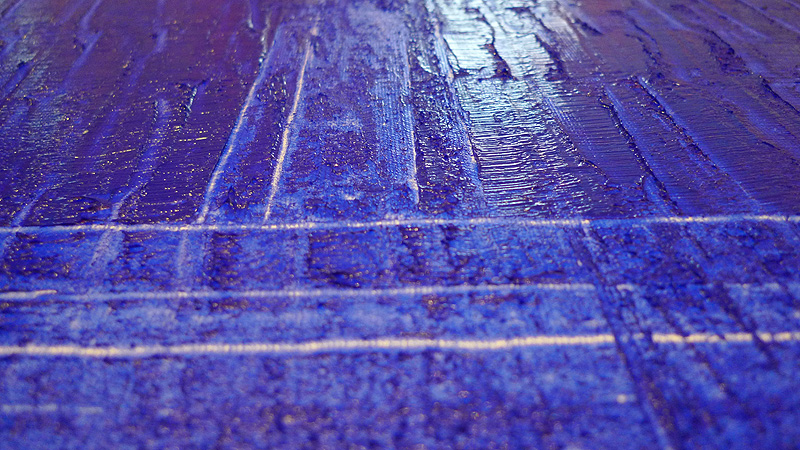 Nette experimenting with tape on the half wet paint.
More to come as soon as we have digested the Bulgogi and survived women's carnival tomorrow. 😉