Finally a new artist interview again! I rather stumbled across this painter when chatting with his wife who is a facebook friend of mine. When she mentioned that her husband is an artist, I had a look and immediately fell in love with those colors and textures. So I asked if he would reply to my interveiw questions. Here are his answers:
Please introduce yourself:
My name is Wilfried Georg Barber
Born 1941 in Cologne
Painter an author
Studied at the School  Of Art in Cologne
I live and work in a small village in the Odenwald, Germany
I had studios in Frankfurt a/M , many years in Italy , Baden- Baden, Mannheim
What is your definition of art?
Painting must not become a scheme, it must stay as a reflection of life, a life of experience and development . Painting must be total.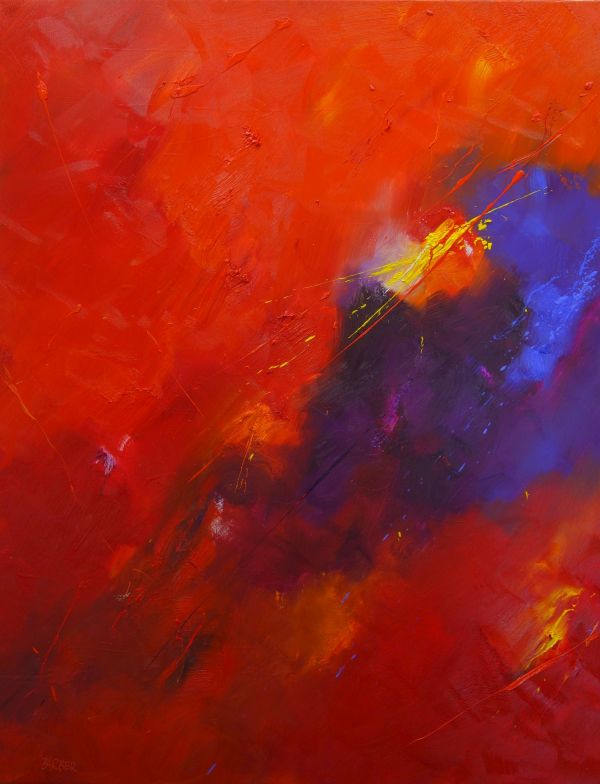 Why have you become an artist?
Whilst I was working as a successful Graphic Designer in Frankfurt I felt my forgotten vocation for painting and moved to Italy in 1980 to work as a painter again.
What is your favourite artwork of your own and why?
The oil painting 'Philosophischer Horizont', oil/canvas 150x180cm 2015. It expresses pleasure and gestures as well as lack of intent and meditation.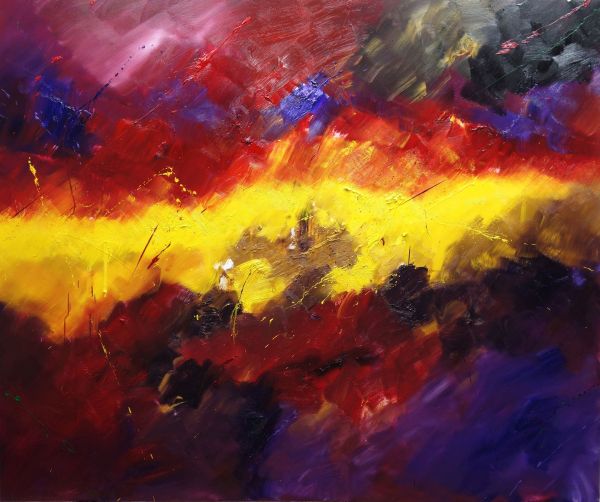 How do you work?
In peace and quiet in my studio or garden. Painting is a kind of meditation for me.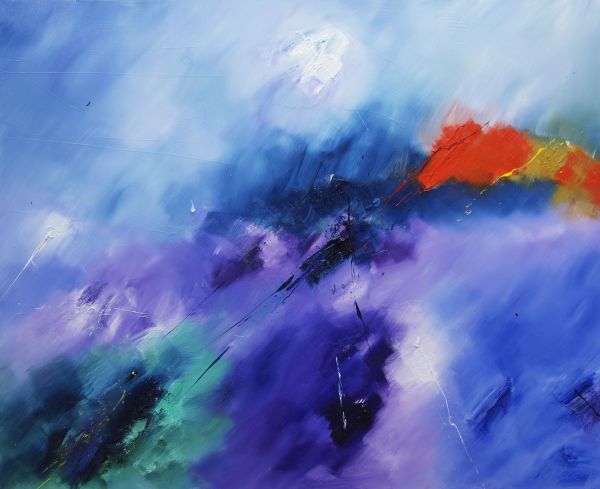 Who is your favourite artist?
Willem de Kooning, Emil Schumacher and the painters of the Informal.
What is your favourite material to work with and why?
I work basicly with oil on canvas or wood panels. Oils have a high colour intensity and luminosity. They need a high standard in craftsmanship to which I attach particular importance.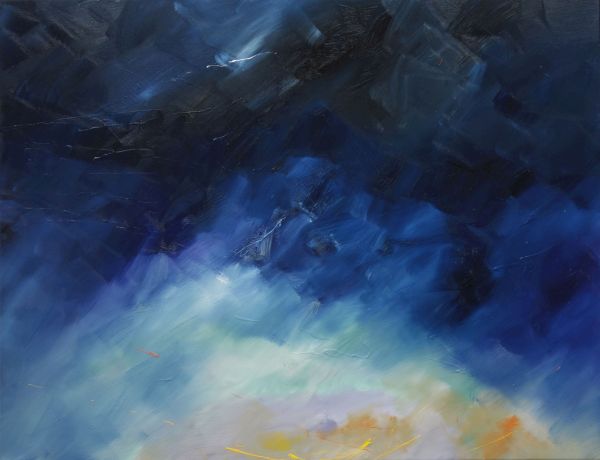 Could you live without making art?
My artistic work is the focus in my life. This includes painting, lino-cut, tangible working, writing.
Where can others find you on the web?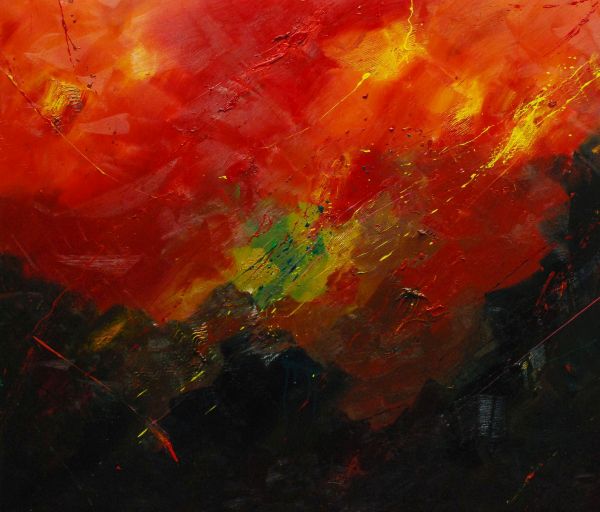 All photos © Wilfried Georg Barber
Thanks so much for answering my questions, Wilfried! 🙂